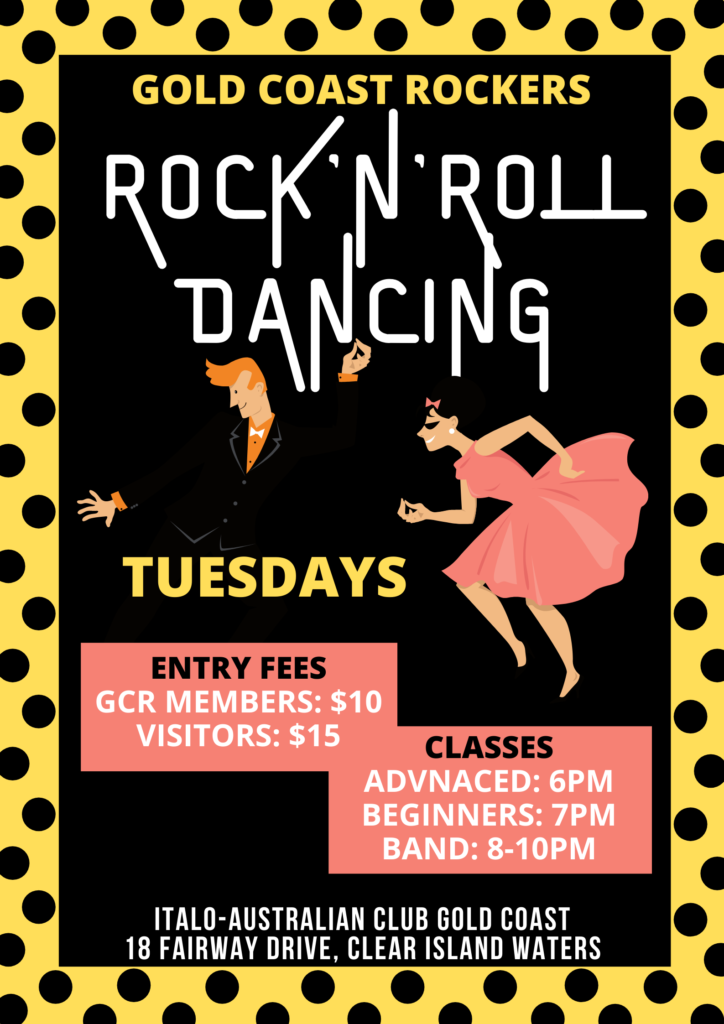 Every Tuesday night – GC Rockers, 6-10pm
Rock and Roll is alive and well at the Italo-Australian Club!
Advanced Classes start at 6:00pm and Beginners at 7pm, followed by free dancing with the Rock'N'Roll band from 8-10pm.
Bring your dancing shoes down to the Club for an amazing night of fun, music, dancing, learning and friendship!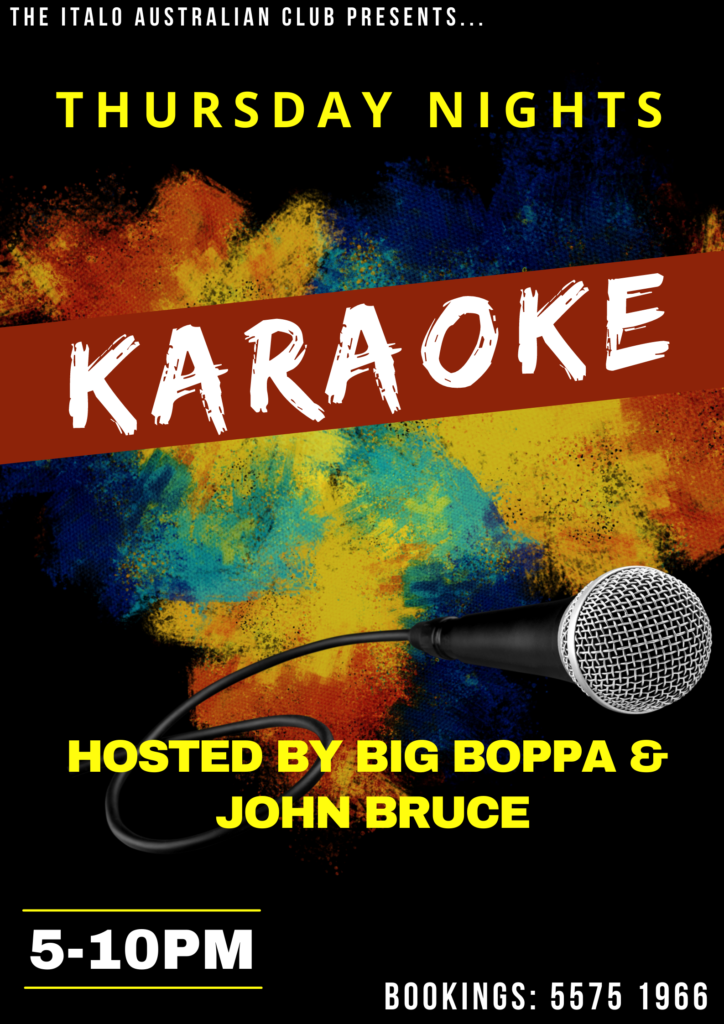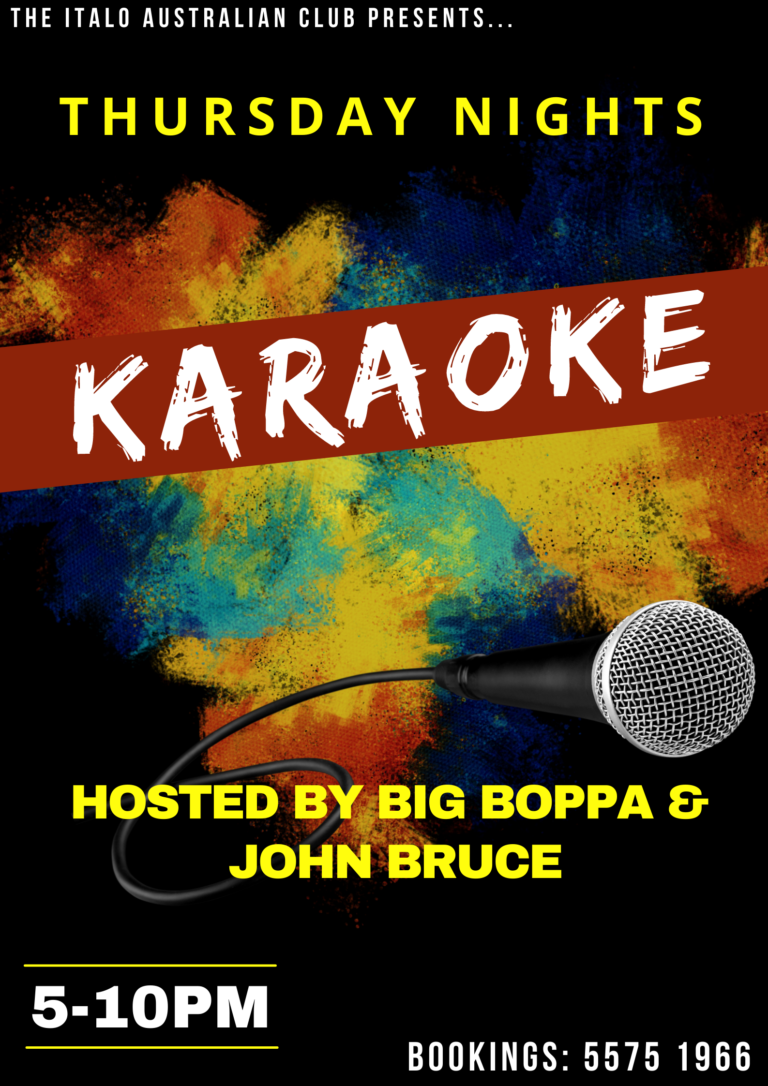 Every Thursday night – KARAOKE,  5-10pm
We've been loving our Karaoke nights…after being in lockdown I'm sure you're all hanging to get out and jump on stage!!!!
Big Boppa hosts a great night, we would love to see you all return for some fun on stage.
It's your turn to shine on stage and be the star!!!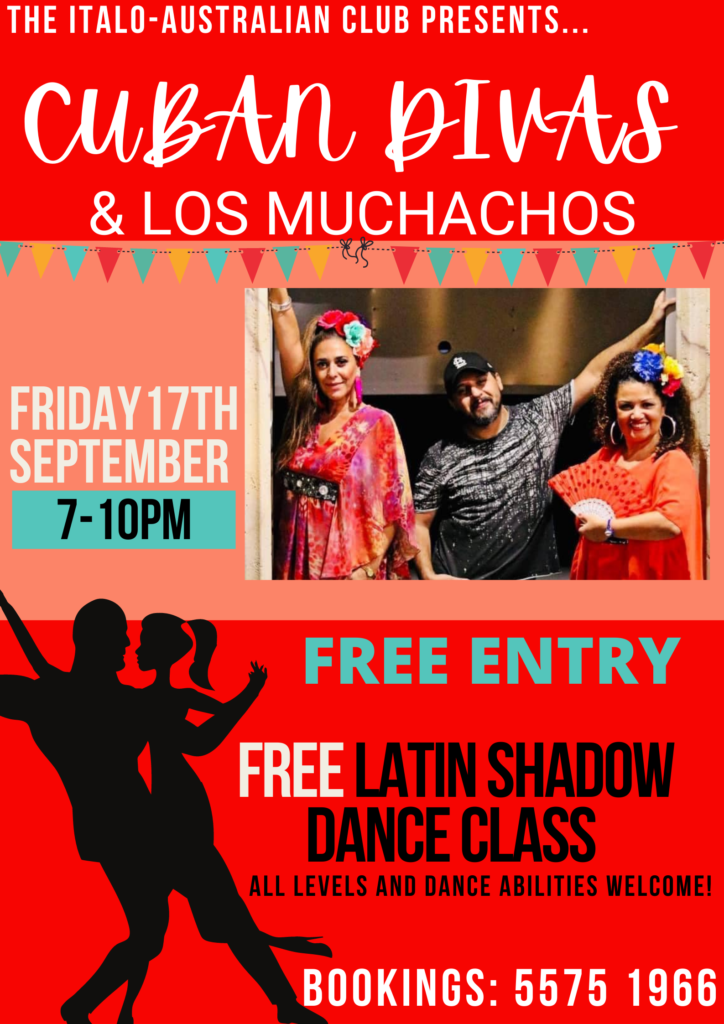 Friday 17th September – Cuban Divas & Los Muchachos, 7-10pm
The Cuban divas & Los Muchachos are a dynamic trio that pump out Latin hit after hit…
Catchy rhythms, great voices and even a shadow dance lesson for all levels during the night.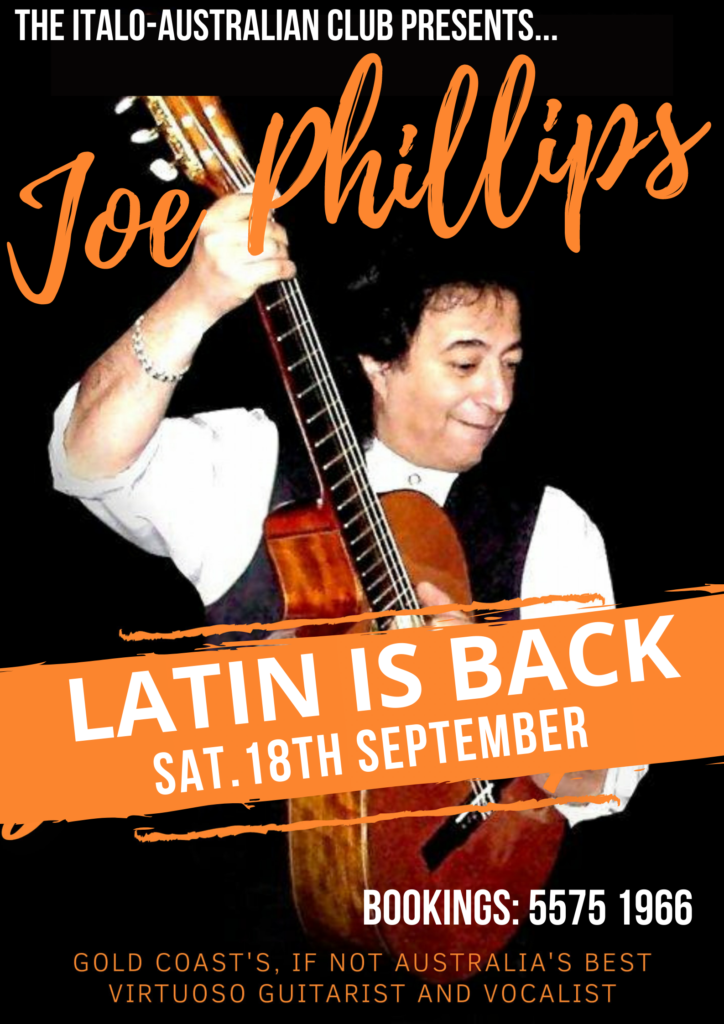 Saturday 18th September – Joe Phillips, 7-10pm
A virtuoso on the rhythmic Flamenco guitar, Joe captures the true essence of the Gypsy Latino sound with his guitar playing. Equally, his mesmerising command of the electric guitar enthrals the whole crowd.
Joe has toured with Santana and Julio Iglesias and is experienced both internationally and nationally.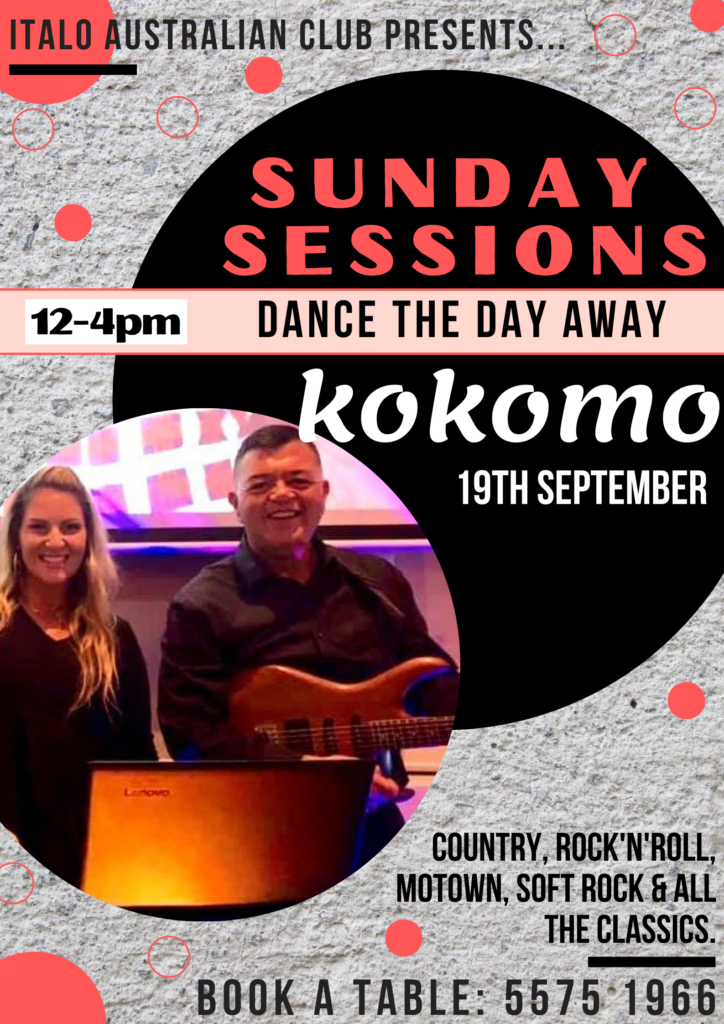 Sunday 19th September – Kokomo, 12-4pm
Katie & Vern are a regular act here at the club for a reason….they know what the crowd want to hear…and they deliver!
Country, Rock'N'Roll, Soft Rock, Motown and all the Classics. As well as taking all your requests.
Hopefully there'll be dancing allowed….if not….they'll have you dancing in your chair
and swaying to the music anyway!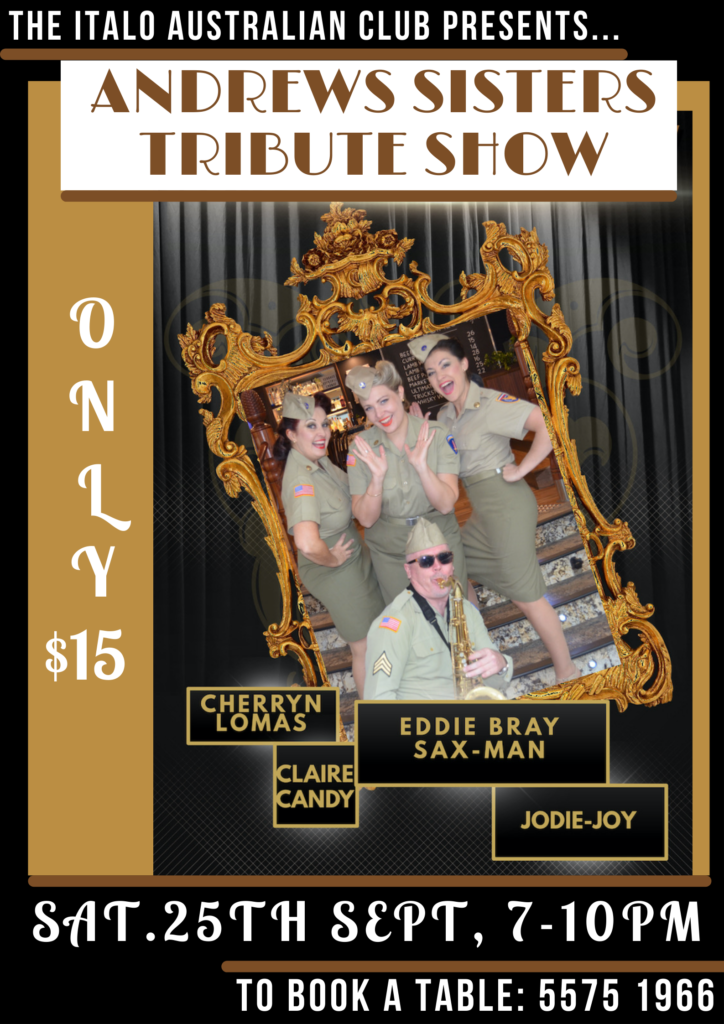 Saturday 25th September – The Andrews Sisters Tribute Show, 7-10pm
The Andrews Sisters Tribute Show are a professional trio consisting of three dynamic sassy divas – Cherryn Lomas, Claire Candy & Jodie Joy, supported by Eddie Bray on the Sax.
Together the khaki-clad gals are bringing back the gorgeous 3-part harmony toe-tapping tunes of the WW2 Sweethearts, "The Andrews Sisters." Dance & sing to the swing beat & jump blues!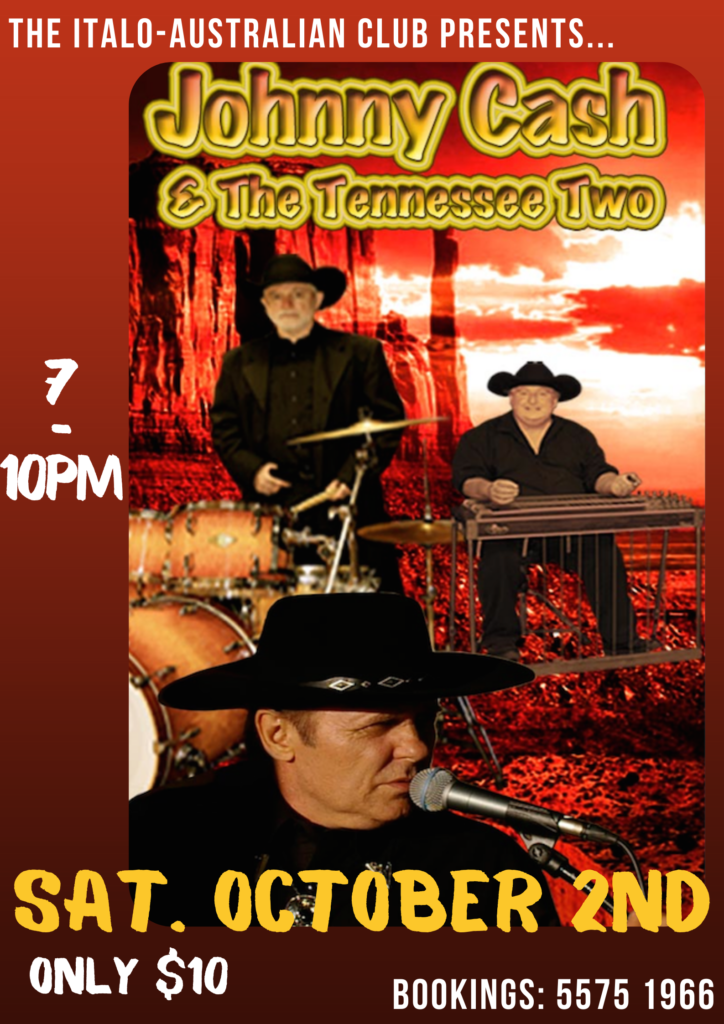 Saturday 2nd October – Johnny Cash & The Tennessee Two, 7-10pm
This October we have a treat for you! Dail Platz brings the brilliant tribute show JOHNNY CASH AND THE TENNESSEE TWO to life for one night only!
This show will sell out, so be sure to book your table now!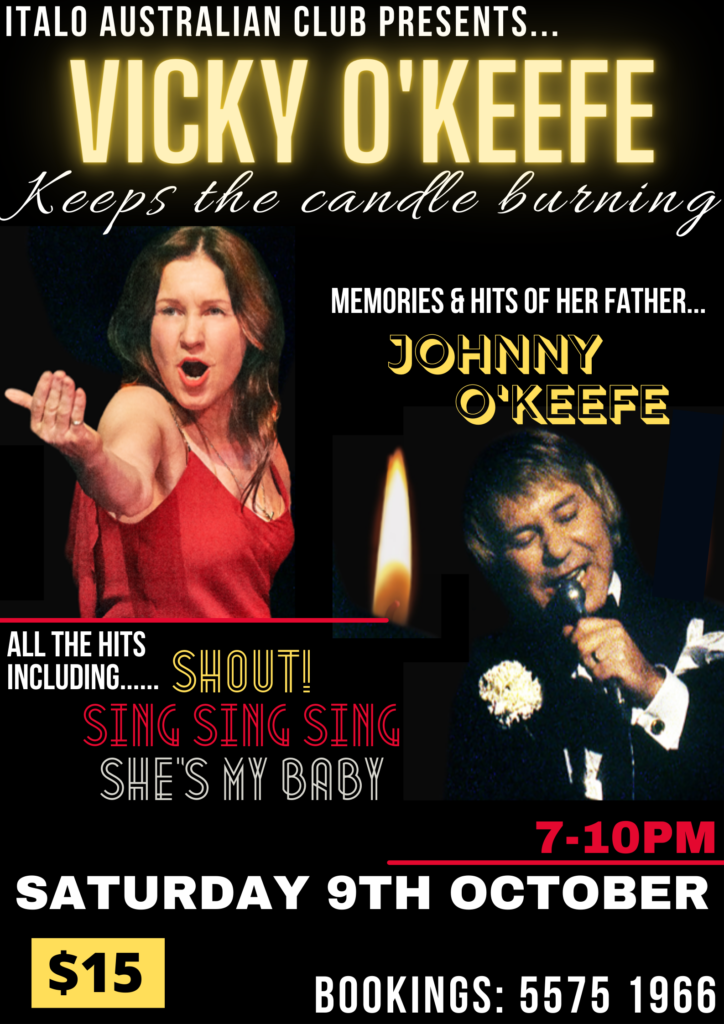 Vicky O'Keefe – Saturday 9th October, 7-10pm
Daughter of Australia's King of Rock'N'Roll-Johnny O'Keefe… Vicky was born into a life of music.
Classicly trained and successfully recognised on the touring circuit, Vicky O'Keefe (VO'K) is an act not to be missed!
This live show will be a tribute to her late Father and celebrate the memories and some of his greatest hits including… 'Shout', 'Sing, Sing Sing' and 'She's My Baby'.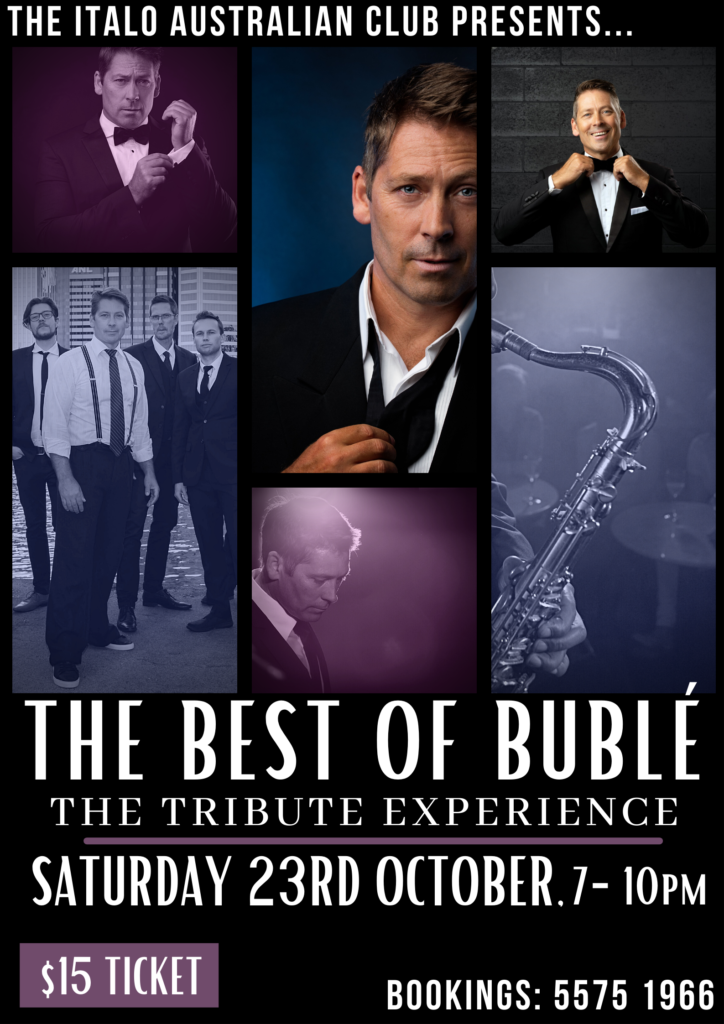 The Best of Bublé Tribute Experience – Saturday 23rd October, 7-10pm
A spectacular show celebrating the songs and story of Michael Bublé.
International frontman and comedian Rhydian Lewis and his amazing 3 piece band are in high demand and selling out shows!
Come and enjoy an evening of heartwarming and humerous stories, music and musicianship. Experience the MAGIC!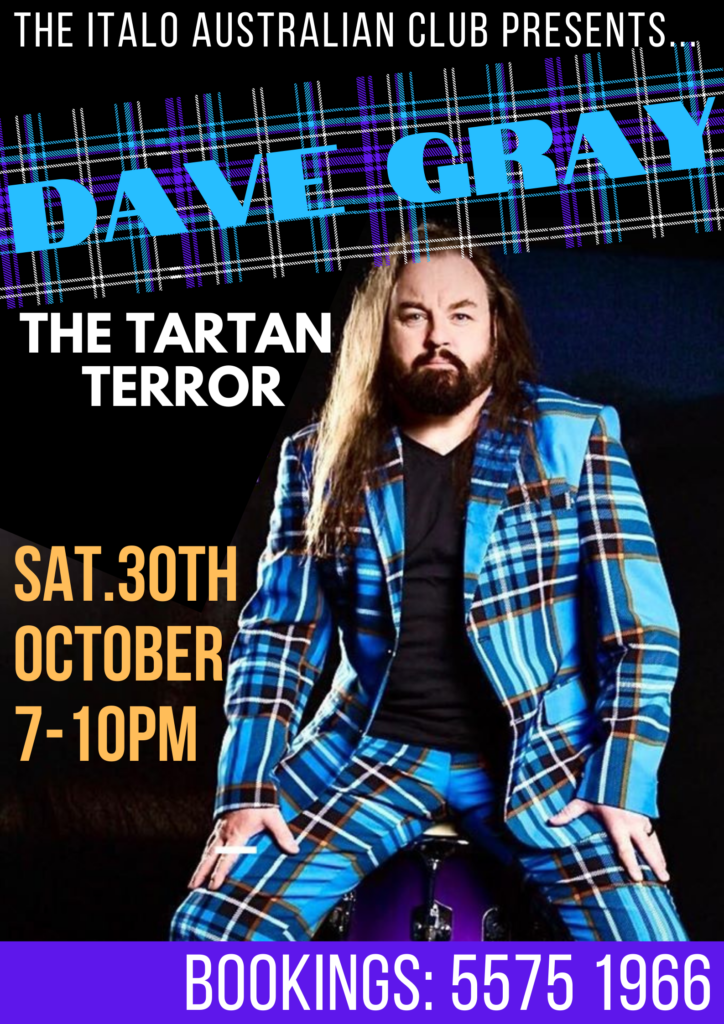 Saturday 30th October – Dave Gray, 7-10pm
"The Tartan Terror" is Back!!!
Dave Gray returns to entertain you all with his crazy dress sense and unique vocals.
Having many years of touring experience, appearing all over the world in musical theatre, endless television appearances, radio, studios, festivals, arenas, musical cruises, casinos and stadiums as part of some of the biggest tribute shows in the world.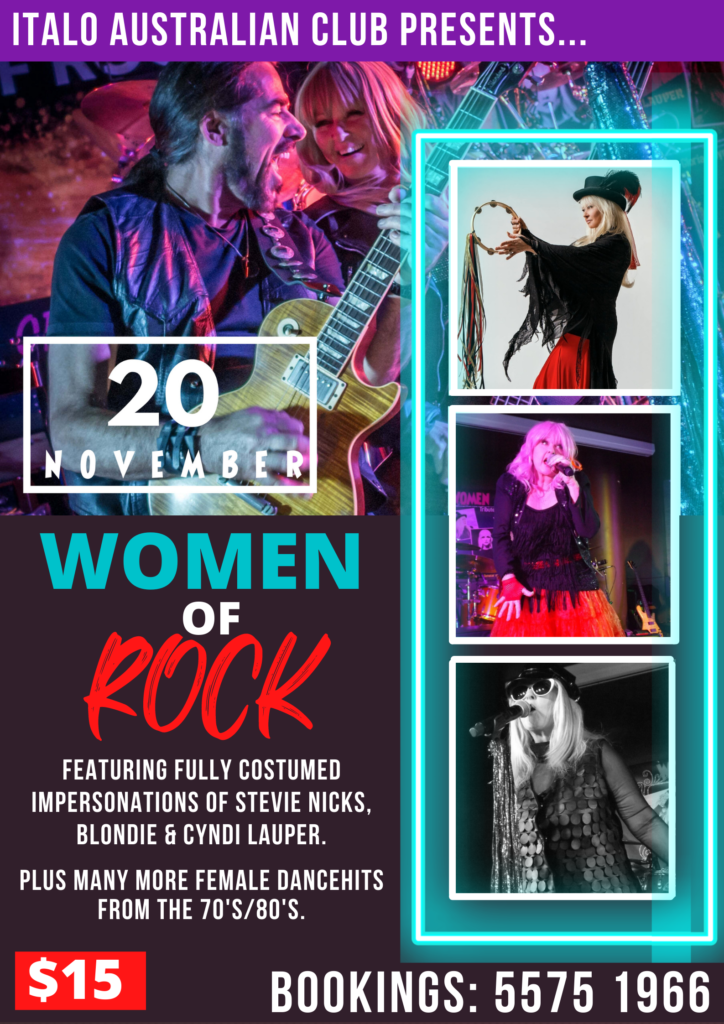 Women of Rock Show – Saturday 20th November, 7-10pm
Featuring the unique vocal talents of Jo Elbers and backed by some of Queensland's premiere musicians.
The "Women of Rock" Tribute Show will mesmerize audiences
with authentic sound alike vocals and lookalike costumes…taking you on a nostalgic journey through time when these Female Artists ruled the radio waves.
Presenting the unique Rock vocals of:
* Pat Benatar
* Chrissy Amphlett from Divinyls
* Deborah Harry from Blondie
* Cyndi Lauper
The show also includes a sizzling dance set of music from many other well known female artists of the 80's.